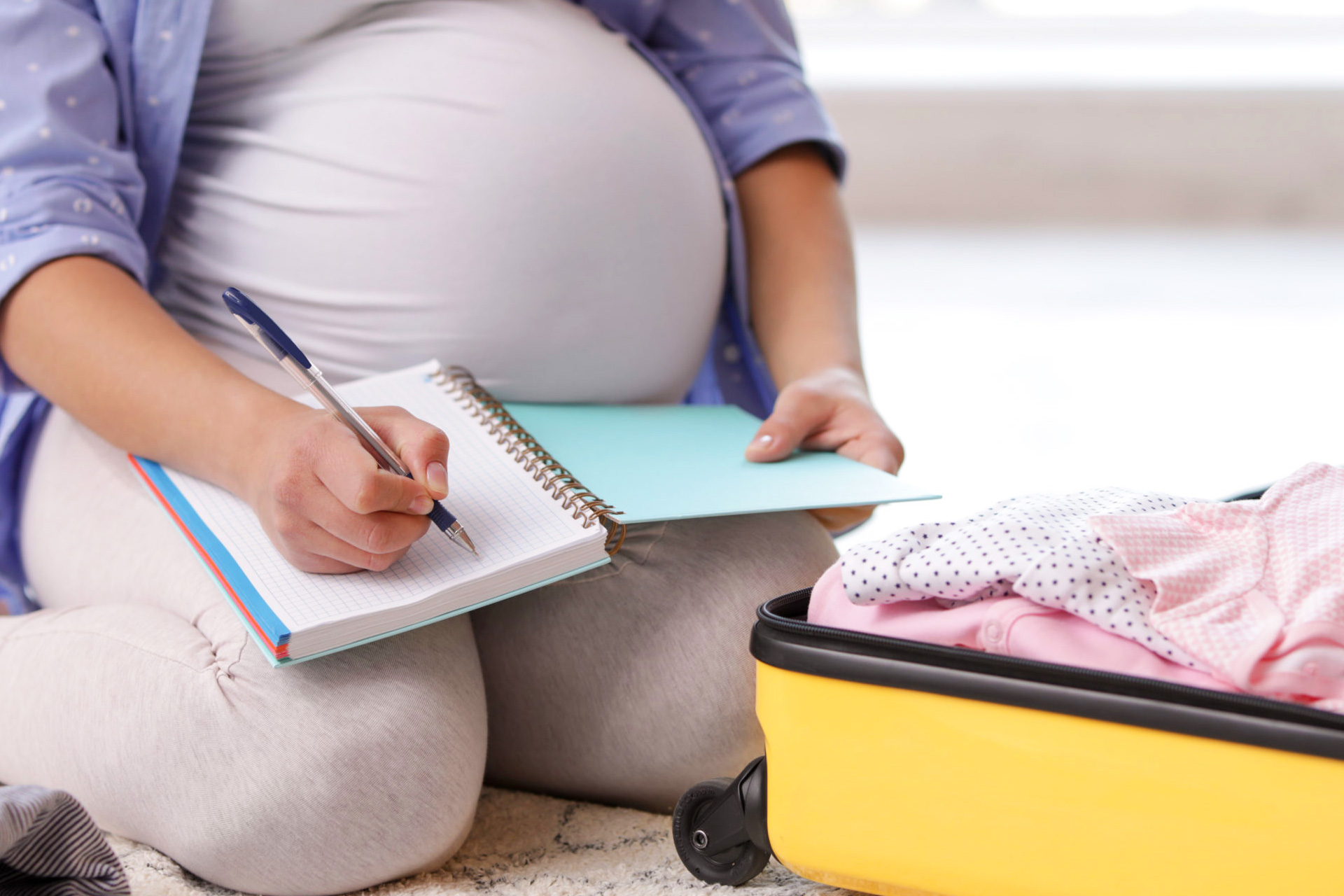 Babies decide exactly when they want to arrive into the world!

Whether it's a little before or a little after your due date – so preparation is key. As your due date gets closer, you may want to have your hospital bag packed and stowed away near your front door or in the car trunk. Your hospital bag should be filled and ready to "grab and go" by the time you are about 36 or 37 weeks pregnant.
At least 4-6 weeks prior to your expected delivery date, you should ideally visit us for a pre-booking. This advanced preparation will be a stress-saver on the actual day, since you won't have to deal with too many admission requirements.
On the day of your pre-booking, you can walk with your ID, obstetric records and health insurance documents. After registering with us, a deposit must be made – depending on your type of delivery. At this time, you can ask to view the delivery unit and you can also indicate any special requirements you would like, such as: special dietary requirements or a private room.
While you patiently wait for your baby to arrive, try to stay in tune with your body for any signals that crop up that you find to be unusual. We recommend that you come in for admission if you experience any of the following:
Contractions that are occurring every 10 minutes or less
If your membranes have ruptured ( your water has "broken")
If you have significant bleeding or pain
If you are unsure, please contact your doctor or the Midwife on duty at our hospital 285-SAPH (7274) ext. 2256 or 2240.
Apart from labour – (which may be predominantly on your mind!), there's also the delivery and recovery phases. During your recovery, you may want some "homey comforts," such as: a robe, snacks, magazines or books and your cell phone.
Now that you are all organised – we know you can't wait to see sweet baby's face!
Here's a guide for what to pack for baby, so that you'll be ready for admission:
4 baby onesies
2 hats
2 pairs socks/ booties
6 vests
2 cotton blankets
1 towel
1 pack – disposable diapers
1 pack – baby wipes
1 jar petroleum jelly
1 bottle baby wash / baby soap
1 bottle baby lotion
Baby hairbrush
"Going home" outfit for baby
Car seat
NO yellow baby clothes and blankets. NO baby powder.
Here's a checklist for what to pack for yourself:
4 night dresses (button downs or slits preferred)
1 pair of slippers
1 towel
3 washcloths
2 packs – maternity pads
1 blanket
Underwear
Nursing bras or nursing tanks
Nursing pads
A robe (optional)
Eye glasses or contact lenses (if applicable)
Snacks
"Going home" outfit
Cellphone and charger